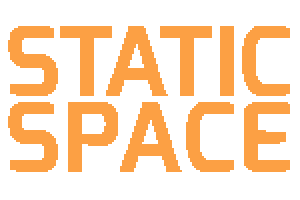 Static Space
Wow, time really flies doesn't it?
Back in April I joined the OST Jam and made the prototype for Static Space.
It was a lot of fun trying to think of a concept and theme based on a song. In fact, I liked the concept so much that I kept working on it after the jam ended.
I spent the last few months working on and off, creating new music, sound effects, levels, graphics. Just fleshing out the game more. But most of my time was actually spent figuring out a way to build levels more effectively.
The original jam version uses SpriteShapes for all of the environments, which kind of works? But it was still a work-in-progress feature for Unity, so I didn't expect too much from it. Unfortunately, SpriteShapes still lacks many of the basic features I'd need for it to work in the way I needed it to, so I switched over to Ferr2D. It works well enough.
Now the core features are in the game and the original levels have been reworked, I can start designing more levels and new level mechanics! In the game's story, the player is slowly making their way through the station in an attempt to shut down the malfunctioning generator. So the new levels will have the player moving through all the different sections of the station, where they will encounter a variety of unique mechanics.
I hope you enjoyed playing the game and are looking forward to future updates!
Files
static-space-web.zip
Play in browser
static-space-win64.zip
29 MB