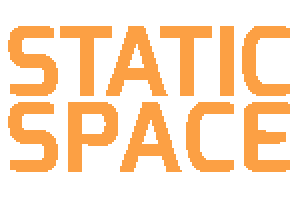 Static Space (Jam Version)
Originally made for the OST Jam Vol. 2
OST used: Sakunera - Psudo Brain
Check out the updated post-jam version here: Static Space
You're the lone occupant of a giant, automated space station. Going through your daily routine, suddenly an alarm goes off. One of the main generator's wires has broken and the entire station is being electrified. Luckily, you were floating in zero-G when it happened.
Maneuver through the station without touching any of the electrified surfaces in an attempt to shut down the generator.
Good luck.
Controls:
WASD / Arrow keys - Move
Space - Contract/Extend
Download
Click download now to get access to the following files:
static-space-win64.zip
29 MB
static-space-win32.zip
26 MB
Comments
Log in with itch.io to leave a comment.
Hey ! I like the Idea ! Well done !
Will you continue to develop it ?
Thanks for playing! I'm glad you liked it!
Yeah, I'm planning on continuing development. I've got a lot of different concepts that I want to implement.
Great, I will follow that !

Nice concept. The music was a bit loud and it seemed like the collision detection seemed to kick in even when i wasnt touching the wall.
Thanks for playing! Yeah, unfortunately, those things slipped through testing.
Could you tell me where you got hit by the walls where you shouldn't have been? So I can fix it after the jam ends.
I think it was the third level? where you went right, right, then up
I was able get past that part by squeezing into a ball. You can't seem to get through it when fully extended.
Thanks! I found it and fixed it. One of the automatically generated colliders was spanning over some empty space.